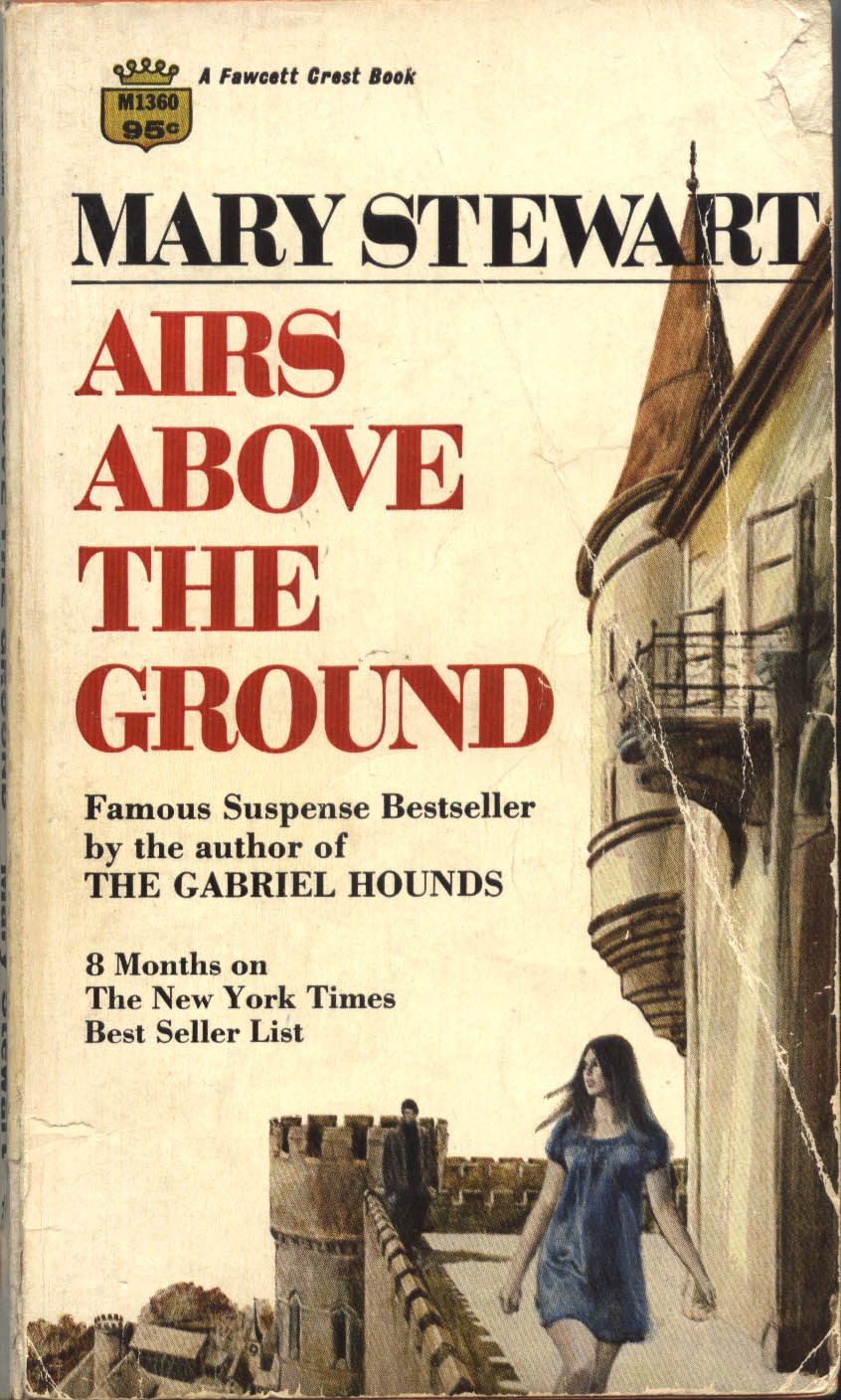 This is the book I'm going to read over Christmas break: A
irs Above the Ground
by Mary Stewart. I've raved a lot about Mary, I know, and I have four or five of her delicious murder romances on my shelf. I've only read
The Moon-Spinners
all the way through (twice). I feel like a hypocrite, always saying how much I love Mary Stewart when I've only finished one of her books. Shame on me. So far, though, I can honestly say I love her humorous perspective. And in my defense, I've started
Airs Above the Ground
one or two times before, and had to stop - not out of boredom, but other things came up.. that, and I'm just not a big reader. I wish I was. Anyways, this is the time when this book is going to get read. :)
I had my last final today, and I was quite angry about having to go to school on December 22. Once I got there, though, I was delighted to find that I had access to almost
any
parking spot I desired... ohhhh the simple joys of life...
My mom just found out today that since she works for the hospital now, she gets a discounted membership to the Summit--and there are some stipulations that count me as "family" which means I get the discount, too. The first is children 18 or younger (hey, that's me!) and the second is children that have graduated high school (that's also me...) that are under 25 (hmmm), and are taking 12+ college credits (well, there ya go!). So, I'm excited now. I hope I turn into one of those people that spend like two hours at the gym everyday because they are workout addicts. Actually, I don't really hope that. I just want to be thin.
This is something new I'm trying on my face.... Hard Candy blush. It's caught my eye the last few times I've been makeup shopping because a lot of the products are sparkly and shimmery... and we probably all know how much Coley loves glitter. So I thought I'd give it a go. I bought blush and some light eyeshadow (though I don't wear shadow much... more just liner and mascara). I've only used NYC and Arbonne as far as blush goes, so if this treats my little face well, I think we'll have a makeup love story on our hands. And remember how I used to hate Stiletto eyeliner? Well, give it a chance... because I found myself buying another tube of it today. *sigh* :)
Okay everyone. You better have a happy Christmas. And if you happen to see me in a store, PLEASE don't let it get awkward... because I will yell your name happily and if you don't hear me... I'll stand there like an idiot. So be nice and say hello. :)
Merry Christmas!